| | | |
| --- | --- | --- |
| | Back | |
Clan AWARE


| | | |
| --- | --- | --- |
| | Clan AWARE | |

Total Clan Stats:

---

Members: 8
Workers: 3
Gold: 42,169,403
Score: 13,484

Clan Motto: I don't have enough middle fingers to show how I feel

---


The backstory is quite simply for this incarnation of the clan:
AWARE as in Cancer Awareness.

My wife was diagnosed with breast cancer in 2013. She had a hell of a year winding up having a double Mastectomy, Chemo, (and a staph infection to boot). Then finally after all that a full round of Radiation. After the better part of a year out of state she finally got to ring that victory bell and come home. Late last year we found out the cancer has came back and had spread to the bone and a couple of other areas. She battled long and hard but sadly once in the bone is was incurable and on June 27th, 2016 she passed away due to liver failure, (the damage was either from the Chemo drugs or from the cancer itself, but in the long run it was the cancer that finally won).

Living with a disease like this gives you an entirely different perspective on life that I think everyone should get to embrace, but not this way and I do hope none of you are forced to experience this sort of "enlightenment" first hand. During the last few days of her life I had to see things that will haunt me till the day I die, things no loved one should ever have to witness. It was cold and cruel and I am forever scarred. But I will carry on, for her, and for my children.

Take care of and be close with your loved ones because you never know when a tragedy will strike. And trust me when I say this, your never prepared.

=====================================

My wife's maiden name is Anderson which is Scottish. Their motto is perfectly fitting I shout it proudly.

DUM SPIRO SPERO!

..."While I breath I hope."

We must all be aware if we are to beat this terrible disease. Aware of ourselves, aware of each other. Our friends, neighbors and relatives all need to be aware as well. I urge all of you, get informed, pay attention to the signs, and get checked. Never feel silly about talking to your doctor about your health, no question is stupid and being mistaken about a bump or something unusual is GOOD NEWS. If you don't do it for yourself, then do it for someone you love. Educate yourself in some small way, something, anything, could save your life or the life of a loved one.

Go here: http://www.cancer.org/

Learn something you didn't know, any education is a good start.

====================================

Clan Aware shall be a great presence in this game as I will dedicate everything I do here to my wifes memory, and every battle I fight shall be with her in my thoughts.

We are AWARE, we shall fight, and we shall win.


UPDATE: I have recently learned that our own Lord Tallerlacuba has been diagnosed with cancer. I know it does nothing to help his cause, but I declare him an honorary member of Clan AWARE inside and outside the game.

May his battle be short and his fight victorious!
Clan Members


Rank
Member
Kingdom
Score
Gold
Workers
Clan
Post Rating
2
StoneWolfRangers
5,960
268,185
566
AWARE
0%
3
QueenAnne
4,689
1,940,770
67
AWARE
0%
4
Greymarch
1,505
24,057
37
AWARE
0%
5
The Pub
1,120
1,725,826
28
AWARE
0%
14
Valinor
120
37,783,719
3
AWARE
0%
57
Lawrenceshire
30
275,281
3
AWARE
0%
58
Haddingtonshire
30
69,241
3
AWARE
0%
60
Thunderland
30
82,324
3
AWARE
0%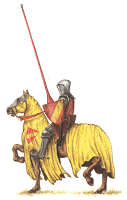 ---

Celtic Radio is a TorontoCast & SonixCast radio station that is based in Canada. TorontoCast & SonixCast provides music license coverage through SOCAN.

© Celtic Radio Network, Highlander Radio, Celtic Moon, Celtic Dance Tavern, Ye O' Celtic Pub, Celt-Rock-Radio.

All rights and trademarks reserved. Read our

Privacy Policy

.

Celtic Graphics ©, Cari Buziak

Link to CelticRadio.net

Best Viewed With IE 8.0 (1680 x 1050 Resolution), Javascript & Cookies Enabled.